Camel Collective: Gated Commune + Grip
Museum of Contemporary Art, Cleveland - 2018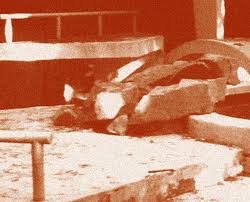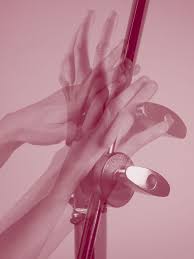 Gated Commune (2018) and Grip (2018) are two single-channel audio works by Camel Collective, the artistic partnership of Anthony Graves (1975, South Bend, IN) and Carla Herrera-Prats (1973, Mexico City, Mexico). Collaborating since 2010 as Camel Collective, Graves and Herrera-Prats work in video, sound, sculpture, performance, photography, and installation. Working with peers from a variety of professions, Camel Collective's research-based projects investigate the contemporary state of labor and the myths of cultural production with a particular focus on marginal histories.
Both works are monologues delivered by a female narrator in a flat intonation, reminiscent of how voiceover is used in essay films. Gated Commune is a meditation on two potential future tendencies in the built environment. The narrative juxtaposes the "neo-primitives" and the "futurists," who employ two seemingly contradictory approaches to sustainable development and architectural innovation—one concerned with the incorporation of organic materials into the built world; other with the creation of new structures that are modelled after organic forms.

Grip is one component of a suite of works that explores the often invisible labor related to artistic practice and performance. To "grip" is both a central method of human engagement with the world—one that begins in infancy—and the title given to people who prepare and secure lighting and rigging in the culture industry, which includes the making of video, film, and photography. The disembodied voice in Grip offers a complex transition from subject to object as she attempts to define the differences between the labor of bodies vs. that of inanimate objects, both of which are essential to industrialized image production.
Camel Collective has exhibited and performed at museums and galleries including MUAC, Mexico City, Mexico (2017); REDCAT Gallery, Los Angeles, CA (2015); Trienal de Artes Frestas, Sesc, Sorocaba, Brazil (2015); the Bard Hessel Museum, Annandale-on-Hudson, NY (2014); Casa del Lago, Mexico City, Mexico (2013); Trienal Poli/Gráfica de San Juan, Puerto Rico (2012); Mass MoCA, North Adams, MA (2011); and Aarhus Kunsthalle, Denmark (2010). Camel Collective has also exhibited works at Black Ball Projects, Brooklyn, NY (2016); Yautepec Gallery, Mexico City, Mexico (2016); PARQUE Galeria, Mexico City, Mexico (2015); Cooper Gallery, Cooper Union, New York, NY (2014); Exit Art, New York, NY (2008); and Artist's Space, New York, NY (2006). The partnership was formed in 2005-2006 as a research group during a fellowship with the Whitney Independent Study Program that met to conduct research on labor, the politics of affect, and the history of artist collectives