Lin Ke: I'm Here, FRONT International Triennial
Museum of Contemporary Art, Cleveland - 2018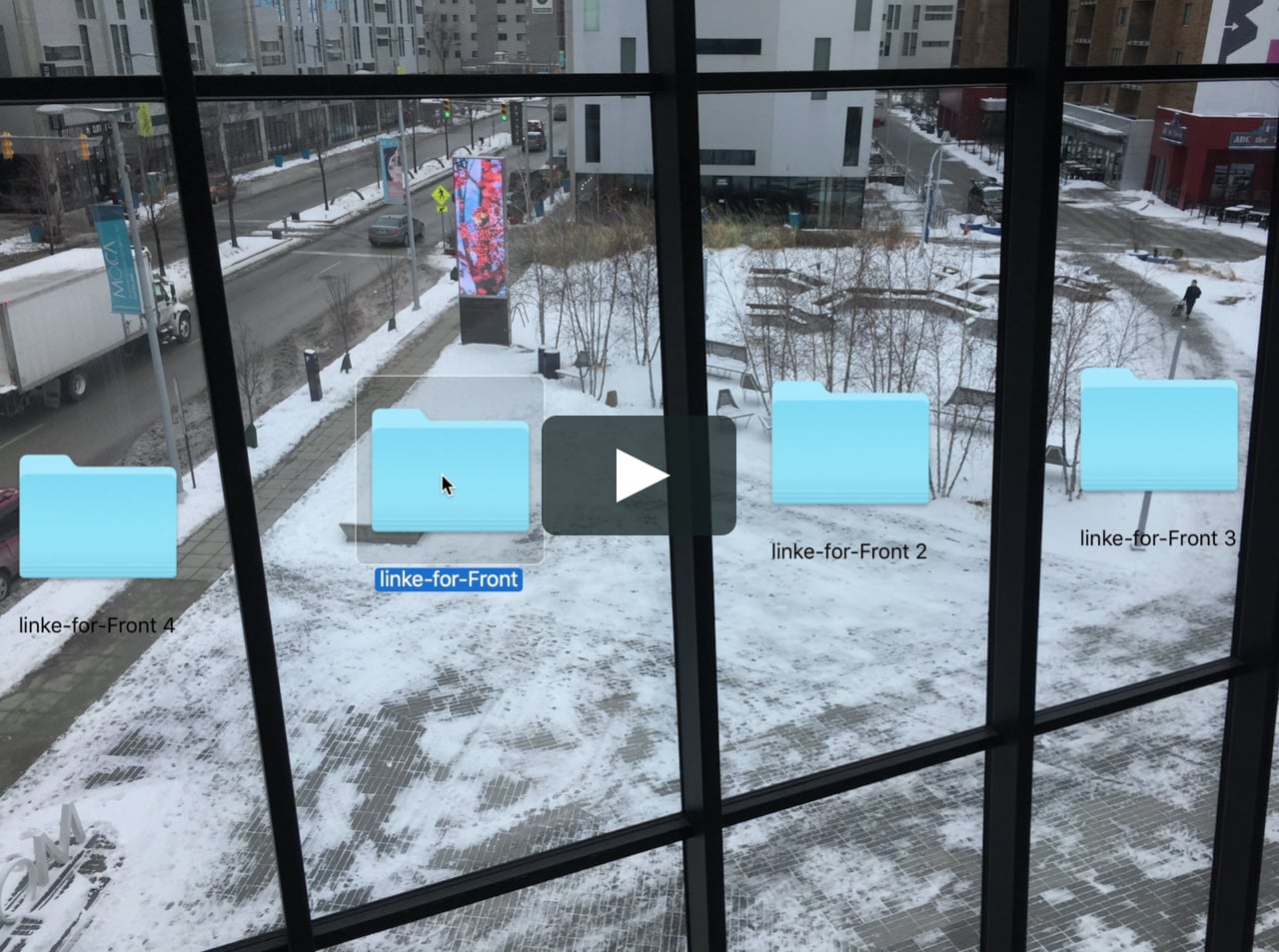 Lin Ke (1984, Wenzhou, China) is a Beijing-based multi-media artist working in video, performance, installation, animation, and sound. His work explores the increasing presence and influence of digital and internet-based technologies in society.
I'm Here (2018) is a five-part augmented reality installation of a video experienced across multiple sites throughout the Museum's Monumental Stair. At each site, Lin Ke has installed a still image, which, when viewed through the augmented reality app layar, reveals a short video segment of I'm Here. Created during his Cleveland Foundation Creative Fusion residency Lin Ke developed I'm Here in response to watching MOCA's visitors engage with both the building and the artwork on view. At the core of this work is an investigation of how space, technology, and art can alter and shape human behavior.