Lu Yang: Delusional Mandala
Museum of Contemporary Art, Cleveland - 2017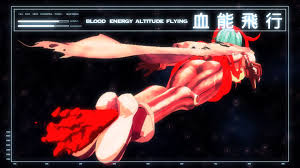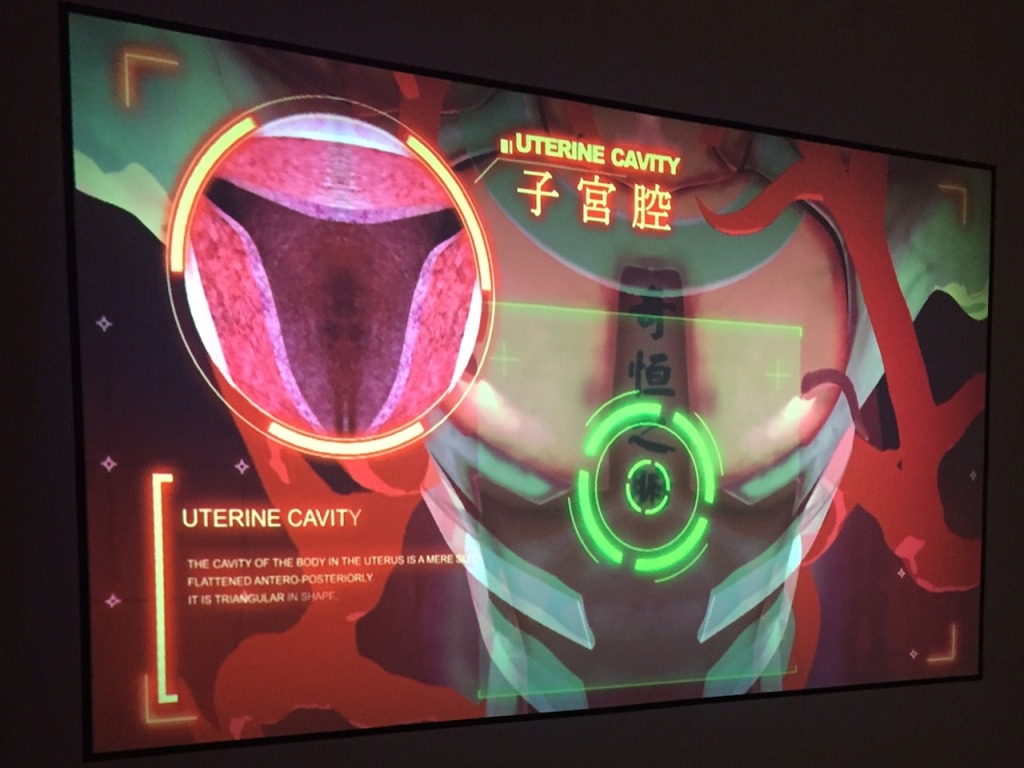 Lu Yang (b. 1984, Shanghai) creates provocative and imaginative work that interrogates what it means to be human in the 21st century. Lu's videos, sculptures, and installations investigate how neuroscience, medical and digital technology, and the Internet are changing society. Through her exploration of digital culture and technology, Lu goes so far as to purport to "live" on the Internet. This presentation of selected recent video works, Lu's first in a museum in the United States, offers an overview of the strategies and motifs that she employs in her complex, digitally-based practice.
One of Lu's central concerns is exploring the ways neuroscience and medical technologies can be used to capture and document the emotional, religious, and philosophical phenomena we all experience. In Krafttremor (2011), she considers Deep Brain Stimulation (DBS), a treatment for the tremors caused by Parkinson's disease. Lu visualizes this therapy in relation to sound and movement in her depictions of DBS patients holding percussive musical instruments in a jarring music video.
UterusMan (2013) charts an animated superhero modelled after the female reproductive system, questioning gender stereotypes often expressed in videogames and popular culture. UterusMan's abilities, costume, and tools are all modelled after parts of the female reproductive system: the hero rides a pelvic-bone shaped chariot, shoots blood to fly, and alters enemy DNA.
Lu turns her attention to religion in Wrathful King Kong Core(2014), which focuses on the wrathful Tibetan Buddhist deity, Yamantaka, explaining his rage and connecting it to human neurological pathways. As a robotic narrator explains the function of the deity's many arms and weapons, Lu overlays a neurological map of the pathways associated with anger in humans. Lu charts how specific emotions move from brain to body, creating a visual anatomy of rage. Like Krafttremor, Wrathful King Kong Coreexplores our biological functions and their relationship to how religious and philosophical constructions emerge from human consciousness.
Lu's most well-known work and the title of this exhibition, Lu Yang Delusional Mandala (2015), presents the artist as a genderless, digitally-rendered humanoid as she undergoes a rapid aging process. The video explores the potential of neuroscience and technology to alter human consciousness, especially during death, suggesting the potential of digital immortality.
The exhibition's four works, Krafttremor (2011), Uterusman (2013), Wrathful King Kong Core (2014), and Lu Yang Delusional Mandala (2015) offer an overview of this emerging Chinese artist's distinctive practice, which consistently interweaves a broad range of motifs and references into disorienting and striking compositions. All works are courtesy of the artist and Beijing Commune.
Lu Yang: Delusional Mandala is curated by Barbara Pollack, Independent Curator, with A. Will Brown, Assistant Curator.
Lu Yang (1984, Shanghai) is a Beijing and Shanghai based new-media artist. She received her MFA in New Media Art at the China Academy of Art in 2010. Her works have been featured in solo and group exhibitions at international venues including; O.K. Corral & Science Friction, Copenhagen, Denmark (2015); Orange County Museum of Art, Newport Beach, California (2015); Museum Fridericianum, Kassel, Germany (2015); Tampa Museum of Art, Tampa Bay, Florida (2014); Museum of Fine Arts, St. Petersburg, Florida (2014); Stavanger Art Museum, Stavager, Norway (2014); Power Station of Art, Shanghai, China (2012); CAFA Art Museum, Beijing, China (2012); Guangdong Museum of Art, Guangdong, China (2012); Contemporary Arts Museum Houston, Houston, Texas (2012); Ullens Center for Contemporary Art, Beijing, China (2011); and Minsheng Museum of Art, Shanghai, China (2011). Notable recent exhibitions include: Reactivation – Shanghai Biennale (2012); 5th Fukuoka Asian Art Triennale (2014); and 4th Moscow International Biennale for Young Art (2014). Lu Yang has been nominated for the Pierre Huber Prize (2014) and her work was featured at the Chinese Pavilion, 56th Venice Biennale.