Oyster EB 114: Madiha Siraj
Triple Base Gallery - 2011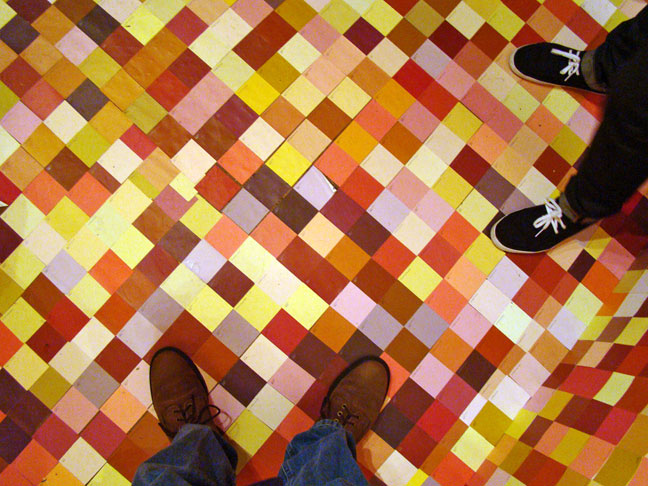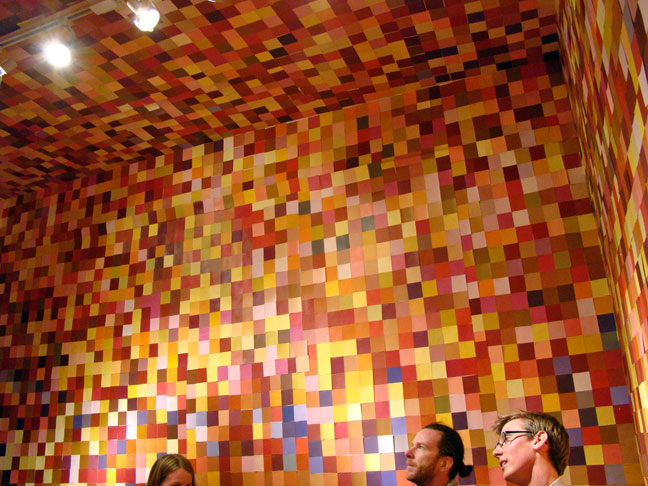 Oyster EB features the work of multi-media and installation artist, Madiha Siraj. Siraj immerses the audience in beautiful yet disquieting constructions of unknown origin. Through her installations Siraj seeks to challenge her audiences' standards of perception, recognition and context.
The central goal behind Siraj's installations is the translation of Islamic principles into visual form. With combinations of thought provoking spatial manipulation and a strikingly rich color palette Siraj re-contextualizes Islamic images and principles. Like an unseen choreographer Siraj guides her viewers through unfamiliar movements and actions without their knowledge. Encountering the content out of context while also having a bodily experience combine to give the viewer both an intellectual and physical experience.

Living and working in San Diego, Siraj is currently finishing her MFA degree from California College of the Arts. A graduate of the University of California San Diego, Siraj's work has been exhibited in the PlAySPACE Gallery, San Francisco; the Annex Gallery; Thumbprint Gallery; and at Gelatovera. In addition she produced an on site installation as an artistic participant in the Craft Forward Symposium held at California College of the Arts this past Spring.