Sigalit Landau and Yotam From: Growth and Change
March - October, 2019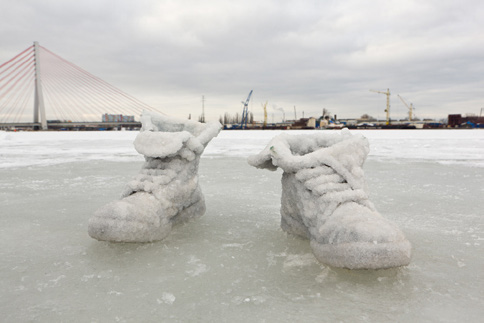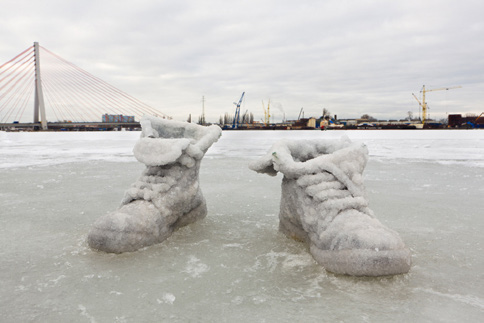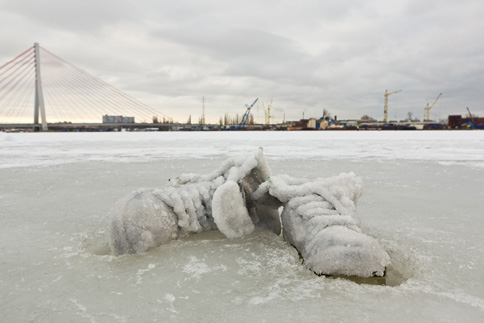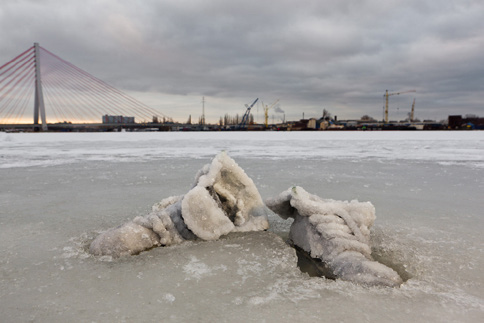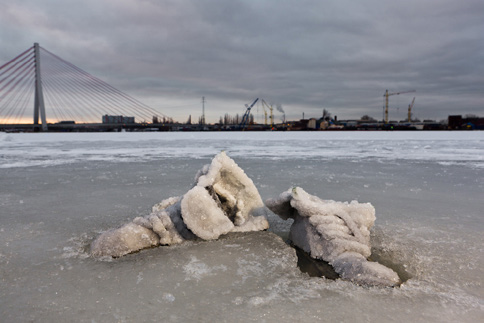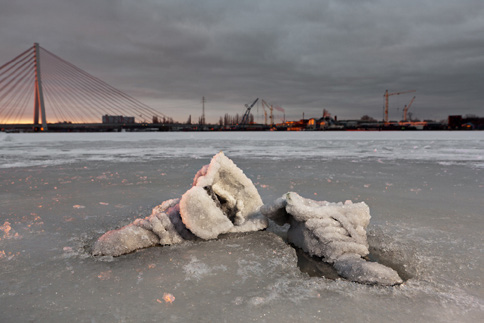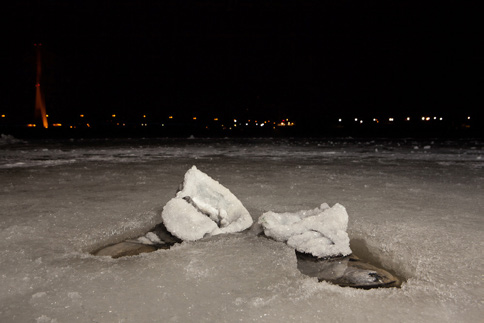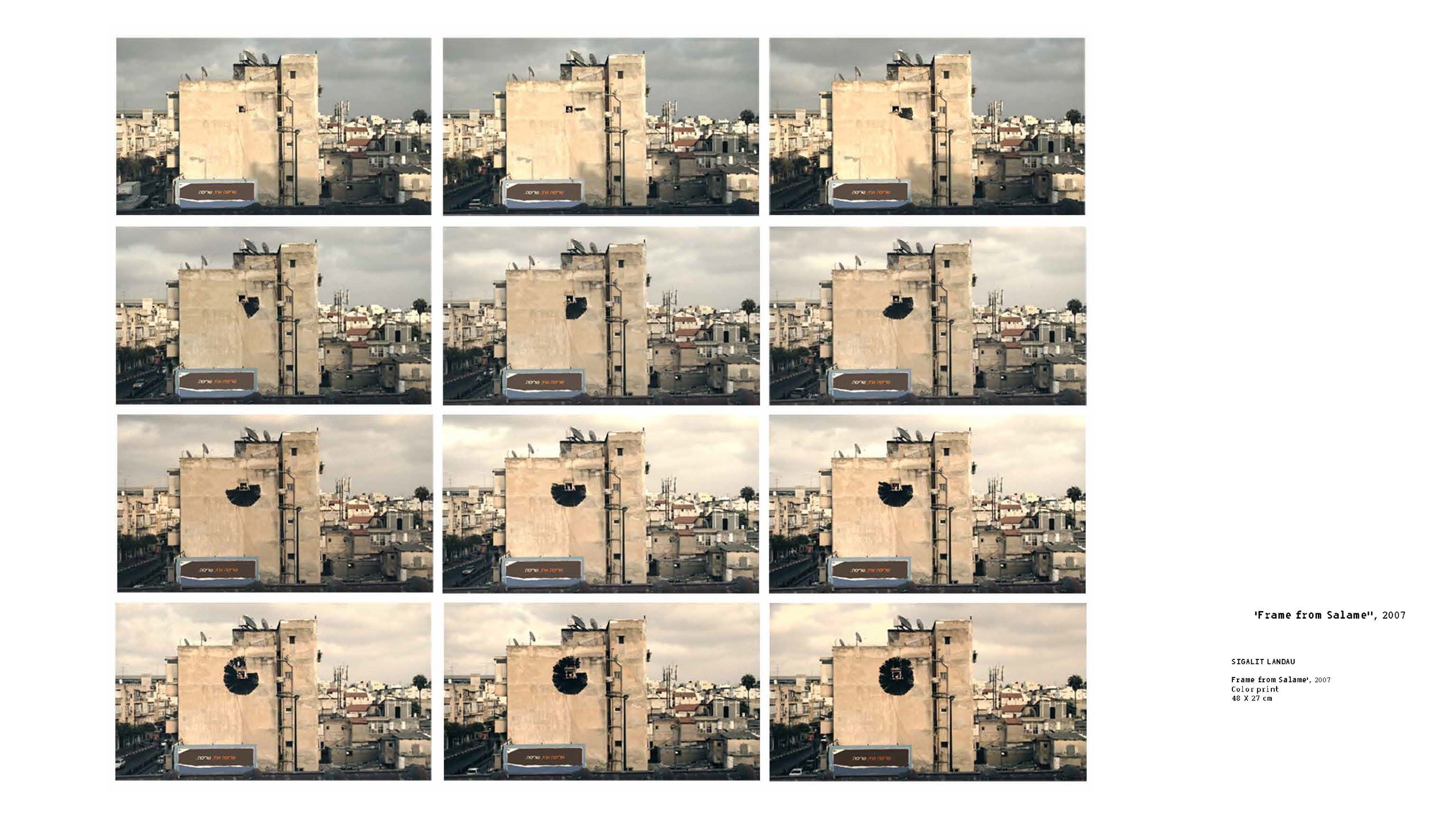 Sigalit Landau is a Tel Aviv based internationally renowned contemporary artist who was born in Jerusalem, one of the world's most geo-politically complex and contested places. Throughout her early life, Landau's parents brought their children around the world to live in Jerusalem, Philadelphia, and London where she was introduced to a variety of languages and cultures. Landau's distinct life-experience is reflected in her multifaceted work as an artist. Through a diverse and shifting practice—sculpture, installation, video, performance, and painting—Landau has established herself as one of Israel's most significant living artists. This exhibition—the artist's first in Cleveland—Growth and Change, which presents works from across Landau's rich oeuvre, is a collaboration with Yotam From, an Israeli artist who works with Landau in her studio and is known for his exceptional photography.
Across her practice Landau describes her approach as that of a 'Bridge Maker.' This is an apt metaphor that ascribes a concrete meaning to her rather nuanced and complex work. More broadly though, her bridge building, which is often done with Yotam From, implements many materials and forms to connect the past to the present as well as to the future; to explore and link the mythologies and stories of the West and the East; and to blur the boundaries between private and public life. While there is much to explore throughout her work, the most poignant shared thread is her deep engagement with what it means to be human in this beautiful, ever-changing, and fraught world.
The group of works presented in Growth and Change explore both the metaphor of the bridge builder and the ways in which Landau and From harness time— as growth and change—to chart the human condition. Among the most common materials in Landau's work, and perhaps the most important in this exhibition, is salt from the Dead Sea.
Over the last decade Landau and From have meticulously soaked dozens of objects including shoes, gowns, animal skulls, ropes, watermelons, and musical instruments in the mineral rich waters of the Dead Sea, which lies along the border between Israel and Jordan. As each object transforms through the accumulation and growth of salt crystals the process is captured in stages, much like the exemplary Salt Crystal Bridal Gown (2014) eight-part series of life-sized photographic prints. Landau's series was inspired by a 1916 folkloric play from a Jewish mystical tradition, The Dybbuk—the story of Leah and her possession by a dead Hasidic scholar who's love for her went unrequited in life—and the gown in Salt Crystal Bridal Gown is a copy of the one Leah wore in the play.
Through the focus on Dead Sea salt as a transformative agent, Cleveland's Lake Erie salt mine, which is used for entirely different ends, comes to the fore as an important point of connection between Israel and Cleveland. In Cleveland salt is used as a utilitarian solution to icy and dangerous road conditions as well as meat and fish packing—but in Israel, and in Landau's life, salt is a conserver, a culturally significant element of healing, transformation, and preservation. While these salt coated objects appear delicate, they are heavy and firm, strong protectors of the artifacts and histories within.
Another salt work on view in the Roe Green Gallery is the nine-part Gdansk (2011) series, which depicts a pair of Dead Sea soaked boots as they slowly melt through and disappear below the ice of a frozen river in Gdansk, Poland. In drawing the metaphor to life further another pair of salt-encrusted boots, March 1st (2018), are present in the gallery as a sculpture, bringing a physical presence to the notions of growth, interaction, time, and change explored within this exhibition. Along with the March 1st boots and the haunting Gdansk images come the Salt Wedding (2016) portfolio of thirteen etchings, and perhaps most importantly the challah covering cloth, Scrolls (2017), which has also been encased with salt of varying thicknesses. The challah and its cloth, which come in many shapes, sizes, and flavors, are highly symbolic in Jewish holiday tradition—manna from heaven, joy and celebration, truth and peace, continuity, and even the laws issued by the ten commandments.
To return to the bridge, a tool and idea surveyed over decades of artistic exploration, Landau's large-scale etching, Bridge Map (2014) is a visual plan, a blueprint of sorts for a footbridge of salt that connects Israel and Jordan across the Dead Sea. Perhaps a salt bridge—made of ancient minerals and stories—both strong and easily destroyed by human hands, as it is both caustic and supportive, that is made with great deliberation and compromise is the bridge most fertile for the growth of change between Israel and the Arab world. Yet the notion of a span between two places is also a powerful signifier for connections between people, times, and stories—for the very relationships we build with one another and ourselves as we find our place in this mystifying world that we all call home.
SIGALIT LANDAU (born 1969, Jerusalem, Israel) is a contemporary artist who makes her home in Tel Aviv. Her elegant and critical artwork across a wide variety of media has gained international attention. Through performance, sculpture, installation, video, film, and photography Landau has earned a reputation as one of Israel's and in turn the world's leading artists. Her work has been the subject of solo exhibitions at significant venues including the: Museum of Modern Art (MoMA), New York; Israeli Pavilion, 54th Venice Biennale; MACBA, Barcelona; Wiener Festwochen, Vienna; Tel Aviv Museum of Art, Tel Aviv; Documenta X, Kassel, Germany; Israel Museum, Jerusalem; and the Witte de With Center for Contemporary Art, Rotterdam.
YOTAM FROM (born 1982, Israel) is a contemporary photographer who lives and works in Tel Aviv. In 2010 he received his B.A., Department of Film and Photographic Communication from the Hadassah College, Jerusalem. From works with Sigalit Landau on her major studio projects including exhibitions, catalogs, and the production of new work. His work has been presented in solo and group exhibitions across Israel, including venues such as Kayma Gallery, Jaffa; Hadassah College, Jerusalem; and the Museum of Photography, Tel Hai.